Save the page as
For sale TP 4
Offer 10% discount is given!
Home on 85 Sq.m with private Saltwater swimming pool
for sale in Arlek Mountain View Cha-Am Thailand
In northern part of Cha-Am you will find this nice house in a beautiful, very
quiet area with surrounding mountains.
In the area is a small shop and a small restaurants
Only 1700 m to the beach and Cha-Am beach promenade with a lot of shops
and restaurants.
Central to the town centre and all the shops, Banks, Post office only 2 km away.
1 km from Cha-Am Hospital.
Ca 500 m to a new

store
The house has 2 Bedrooms (with air conditioning) - 1 Toilet / Bath with hot water -
Large Living Room and kitchen is European type
Price: THB 2.900.000.-

included all purchase costs
Spring offers
In April - May and June 10% discount is given!
The property is sold with a complete company setup, so the buyer does not have to
worry about legal ownership, but just enjoy
the tropical paradise from the first day.
Therefore there will be no more purchase costs.
Home on 85 Sq.m with private Saltwater swimming pool for sale in Arlek Mountain View Cha-Am Thailand

Photo Gallery

Why Cha Am read Here
Cha-Am Google Map with Shops - Restaurant - Bank -
and other things
Details of the house:

• Fully equipped for 4 people.
• The kitchen is European type decorated with granite tabletop
Gas Stove - Microwave - Refrigerator / freezer - Hot water with sink Coffee machine - Water heater -
• Bar shelf between the living room and kitchen.
• Bathrooms have shower with hot water and Washingmachine
• 2 bedrooms (4 beds) with Air Conditioning
• The bungalow is fully finished with landscaped garden with lawn, palm trees and flowers.
• All floors are covered with tiles.
• Small private Saltwater swimming pool 3 x 3m.
Salt system - pump and filter new Dec. 2017
• Windows and doors are aluminum with tinted glass "Slide System with mosquito nets.
• All doors and windows is equipped with a security fence, so they can stand open around the clock,
thus having the fresh sea breeze through the house.
• 32 " Satellite Television and DVD player.
• High Speed Internet connection
• In the garden is a "Sala" covered table and chairs.
• Outside painted Dec. 2017
Security box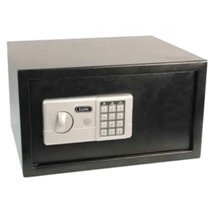 Please take a few moments to fill in this form,
if you have some question, remarks
or make an appointment to look at a house when you are in Thailand
and we will answer you as soon as possible, normal one day
or e-mail.: info@chaam.org
Be sure to check your spam folder in case it goes there
Box with * are required - Rubrik med * er nødvendig